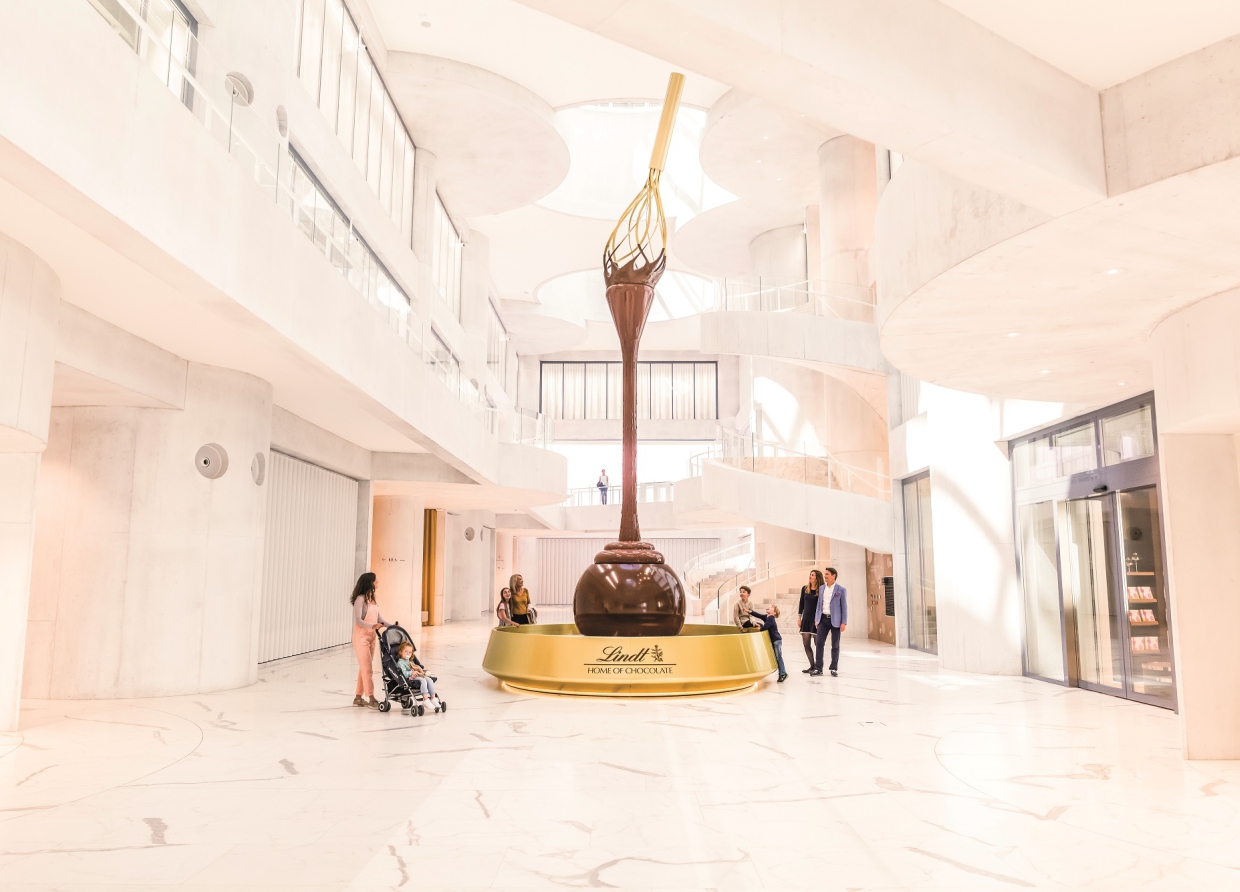 THE LINDT HOME OF CHOCOLATE: A SWEET SUCCESS AS THE MOST VISITED CHOCOLATE MUSEUM IN SWITZERLAND
The Lindt Home of Chocolate Welcomes Over Half a Million Visitors in 2022, Making it One of Switzerland's Most Popular Museums.
The Lindt Home of Chocolate had an impressive year in 2022 with a total of 500,738 visitors. The museum, which opened in September 2020, boasts a multimedia exhibition that showcases the history of chocolate, including its cultivation, 5,000-year-old legacy, and the contributions of Swiss chocolate pioneers. The museum also features modern production techniques, the world's tallest free-standing chocolate fountain, the largest Lindt Shop in the world, and the first Lindt Café in Switzerland. Visitors can even create their own chocolate in the Chocolateria with assistance from the Lindt Master Chocolatiers. Additionally, the museum saw a record number of guided tours, with 16,888 visitors taken through the exhibition by expert guides. The Lindt Home of Chocolate has become a popular tourist attraction within Switzerland and abroad, welcoming visitors from the USA, Brazil, India, Europe, and around the world.

To accommodate the large number of visitors, the museum will extend its opening hours one hour longer every day from April to October. The Managing Director of the Lindt Chocolate Competence Foundation recommends purchasing tickets online in advance to secure a spot. The Lindt Home of Chocolate is proud to be one of the most popular museums in Switzerland, and the Lindt Chocolate Competence Foundation's President, Ernst Tanner, commended the museum for becoming the most visited chocolate museum in the country within two years. The museum's address is Schokoladenplatz 1, 8802 Kilchberg.