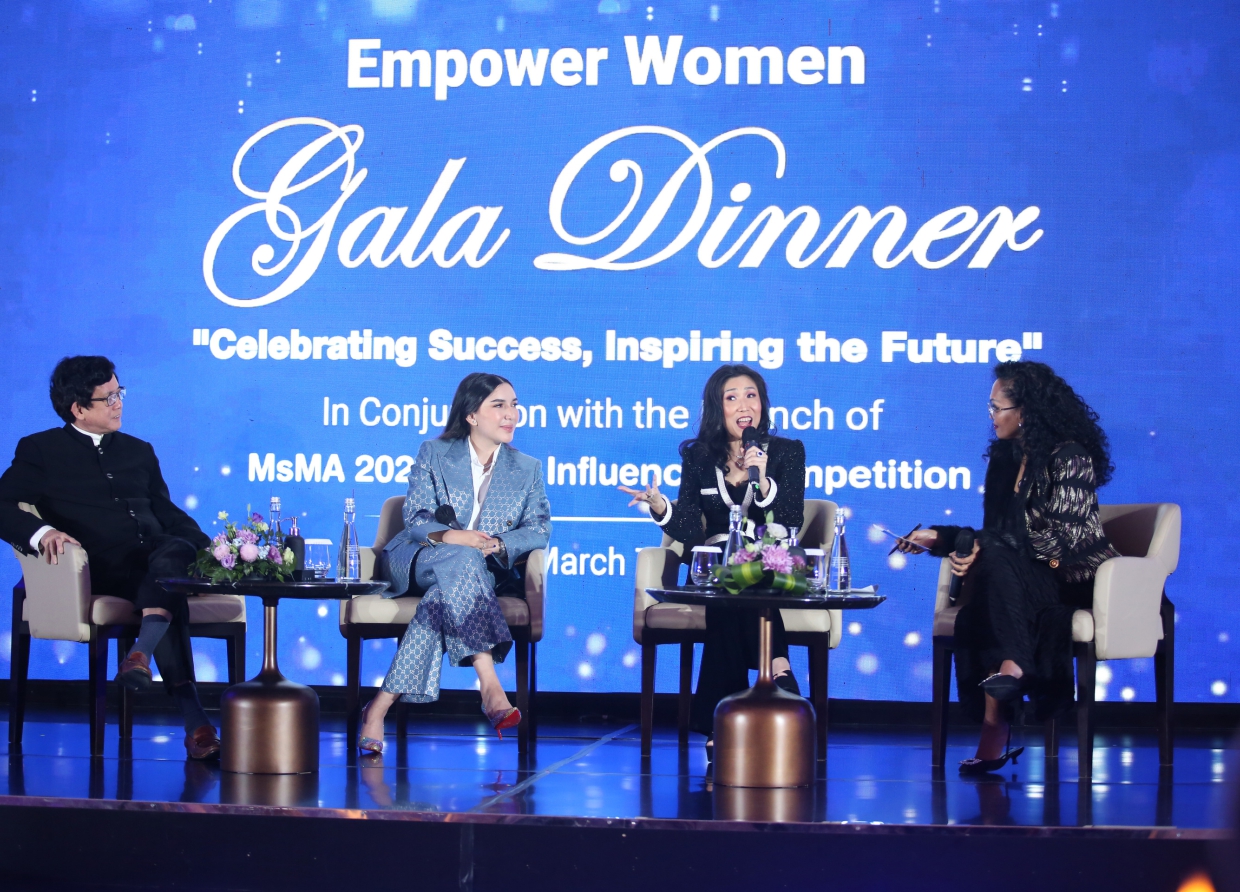 MSMA 2023 WEB3 INFLUENCER COMPETITION EMPOWER WOMEN AND CELEBRATED AT EMPOWERMENT GALA DINNER
Millionaireasia recently organized the Empower Women Gala Dinner at the St. Regis Jakarta on March 7, 2023, along with the launch of the MsMA 2023 Web3 Influencer Competition.
Millionaireasia is hosting the Miss Millionaireasia 2023 or MsMA 2023 Web3 Influencer Competition, inspired by the philosophy of "women for women," to empower women and create role models in Asia. The competition aims to raise awareness about women's contributions and achievements in Asia by sharing and promoting their success stories. In conjunction with the competition, Millionaireasia is hosting an Empower Women Gala Dinner on March 7, 2023, at the St. Regis Jakarta, featuring guest speakers Wanda Ponika and Dr. Natasha Vinski, who will share their success stories.
View this post on Instagram

The MsMA 2023 competition is open to women aged 18 or older, who can showcase their Personality, Idea, and Value through videos promoting their passion, with the support of their families, friends, and followers (FFFs). Finalists will enjoy a lavish millionaire lifestyle for a week, including supercars, a luxury cruise, and Michelin-star dining, with a grand celebration in Phuket for finalists with at least 300 votes. The Champion will receive an unrivaled prize pool of SGD$1 million.

MsMA 2023 is not a beauty pageant. Finalists will be coached by renowned business professionals to develop their personalities and create value, with the goal of advocating women's empowerment.

Registration is open until March 14, 2023, and applicants can submit their applications and a payment of SGD$100. Successful contestants will be informed of their entry to the competition and their enrollment into the FoMo Silver membership. Contestants will also receive their personal code for introducing participants and promoting their Personality videos to their FFFs.

For more information on the MsMA 2023 Web3 Influencer Competition, visit the official website at www.millionaireasia.com